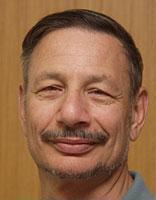 Ned is  Professor of International Political Theory in the Department of War Studies, King's College London (part-time) and James O. Freedman Presidential Professor Emeritus at Dartmouth College. He is also a Bye-Fellow of Pembroke College, University of Cambridge. He has  taught strategy and the National and Naval War Colleges and served as a scholar-in-residence in the Central Intelligence Agency during the Carter administration.
Ned has  held visiting appointments at the University of Lund, Sciences Po, University of Cambridge, Austrian Diplomatic Academy, Vienna, London School of Economics and Political Science, Australian National University, University of California at Irvine, University of Milano, University of Munich and the Frankfurt Peace Research Institute. He has  authored and edited 34 books and nearly 250 peer reviewed articles. He is  a Fellow of the British Academy.
Publications:
Max Weber and International Relations , ed. Richard Ned Lebow (Cambridge University Press, 2017)
Avoiding War, Making Peace (London: Palgrave- Macmillan, 2017).
National Identifications and International Relations, Cambridge University Press, 2016)
Return of the Theorists: Encounters with Great Thinkers of the Past, coedited with Peer Schouten and Hidemi Suganami (London: Palgrave Macmillan, 2016).
Richard Ned Lebow: A Pioneer in International Relations Theory, History, Philosophy and Psychology, ed. Hans Günther Brauch (Heidelberg: Springer; New York: Dordrecht, 2016). 4 vols. [This and the subsequent three volumes contain excerpts from my publications, a bibliography, autobiography and essays by other scholars evaluating my work).
Franz Ferdinand Lives! A World Without World War 1 (New York/London: Palgrave- Macmillan, January 2014)
Constructing Cause in International Relations (Cambridge: Cambridge University Press, February 2014).
Good-Bye Hegemony!  Power and Influence in the Global System (Princeton: Princeton University Press, February 2014)
Awards
Honourable Mention, Charles A. Taylor Book Award for the best book in interpretative methodologies and methods, for Causation in International Relations, 2016

King's College London, University-wide finalist for supervisory excellence award, 2016

Honorary Doctorate, Panteion University, Athens, 2015

Choice Outstanding Academic Title Award, for Toni Erskine and Richard Ned Lebow, Tragedy and International Relations, 2014
Elected Distinguished Scholar, 2014, by the International Security Section of the International Studies Association
Teaching Excellence Award, King's College London, 2013
Alexander L. George Award for best book of the year from the International Society of Political Psychology for The Politics and Ethics of Identity, 2013
Honorary Doctorate, American University of Paris, 2012
Jervis-Schroeder Award from the American Political Science Association and the Susan Strange Award from the British International Studies Association for A Cultural Theory of International Relations, 2009
Alexander L. George book award for Tragic Vision of Politics from the International Society of Political Psychology, 2004.
Stay in Touch:
To receive more information and news about Ned's work or to send him a message, please use the Comment Form below. Thank you!